The campaign kicked off with a short animated film raising awareness around "Male Spice Loss." This film was an in-house production, I built all the frames and directed the animators.
We then did a series of TV spots bringing our "Murses" and "Manbulance" to life.  The campaign was quite fun to work on because it never took itself very seriously.  The initial concept was so off the wall that we were able to take a very self aware, over the top, approach to each scenario.  Each spot was built around situations that would make their younger selves cringe such as riding shotgun on a scooter, or trying on a Babybjörn at a baby shower.  In each situation the staff of the "Center for Spice Loss" would arrive in some over the top fashion, and administer Slim Jims without really improving the situation.

Slim Jim | Brofile Analyzer
The "Slim Jim Brofile Analyzer®" is a Facebook app that would scrub your social media profile and behaviors and assess your "Male Spice Loss" risk level.  Our clearly unqualified "doctor" would walks the user through the exam as various aspects of your social media presence were assessed, then usually ridiculed.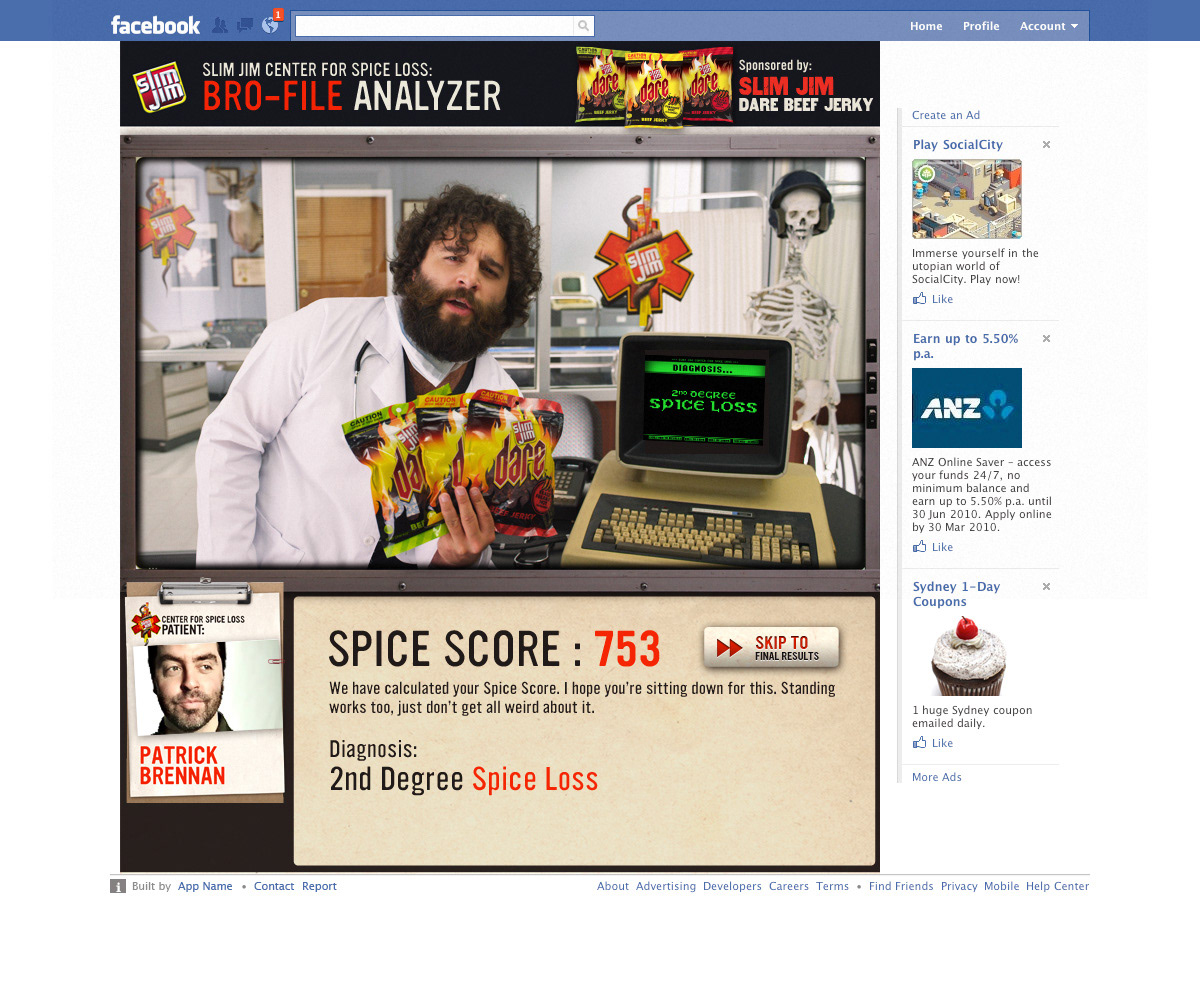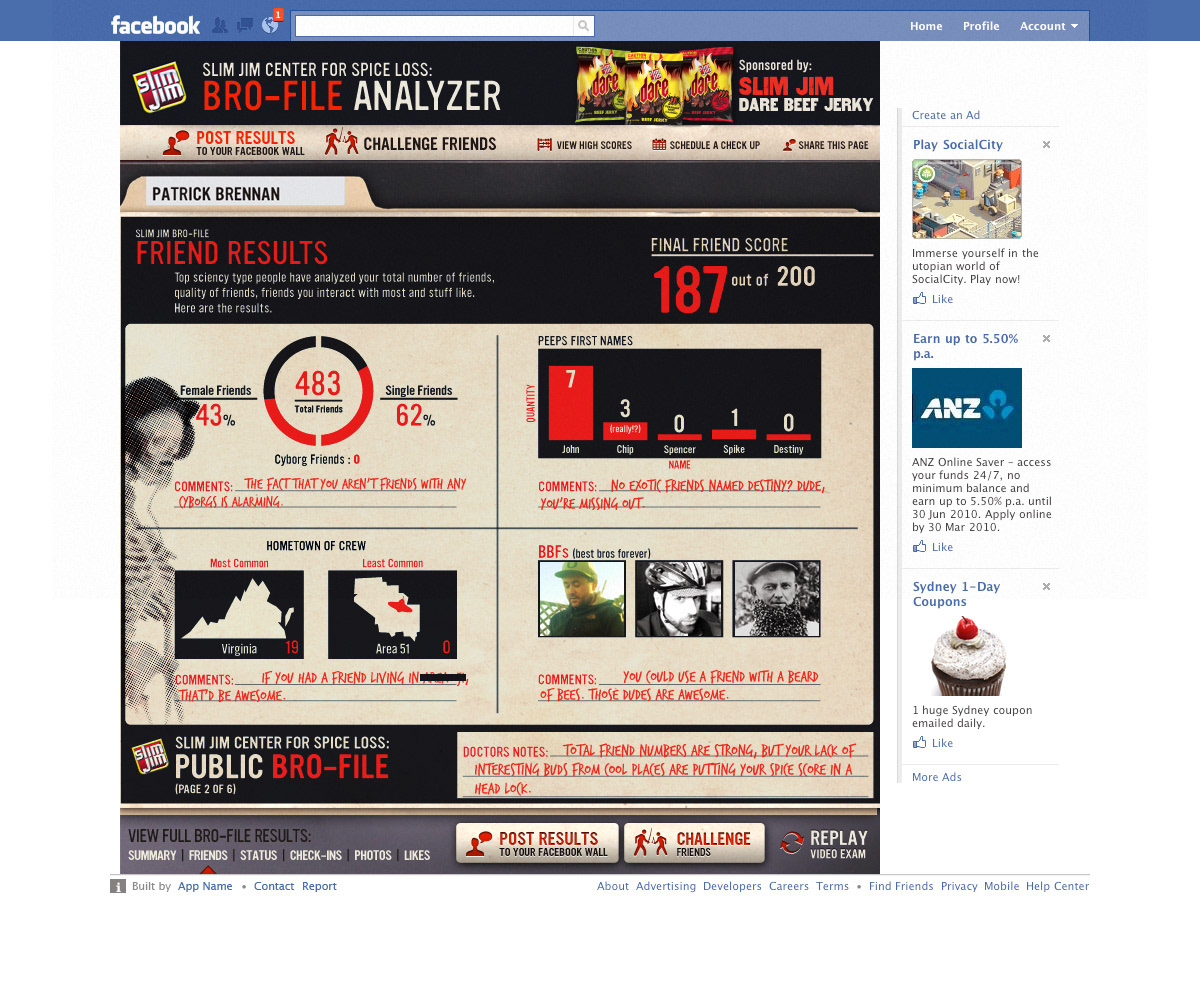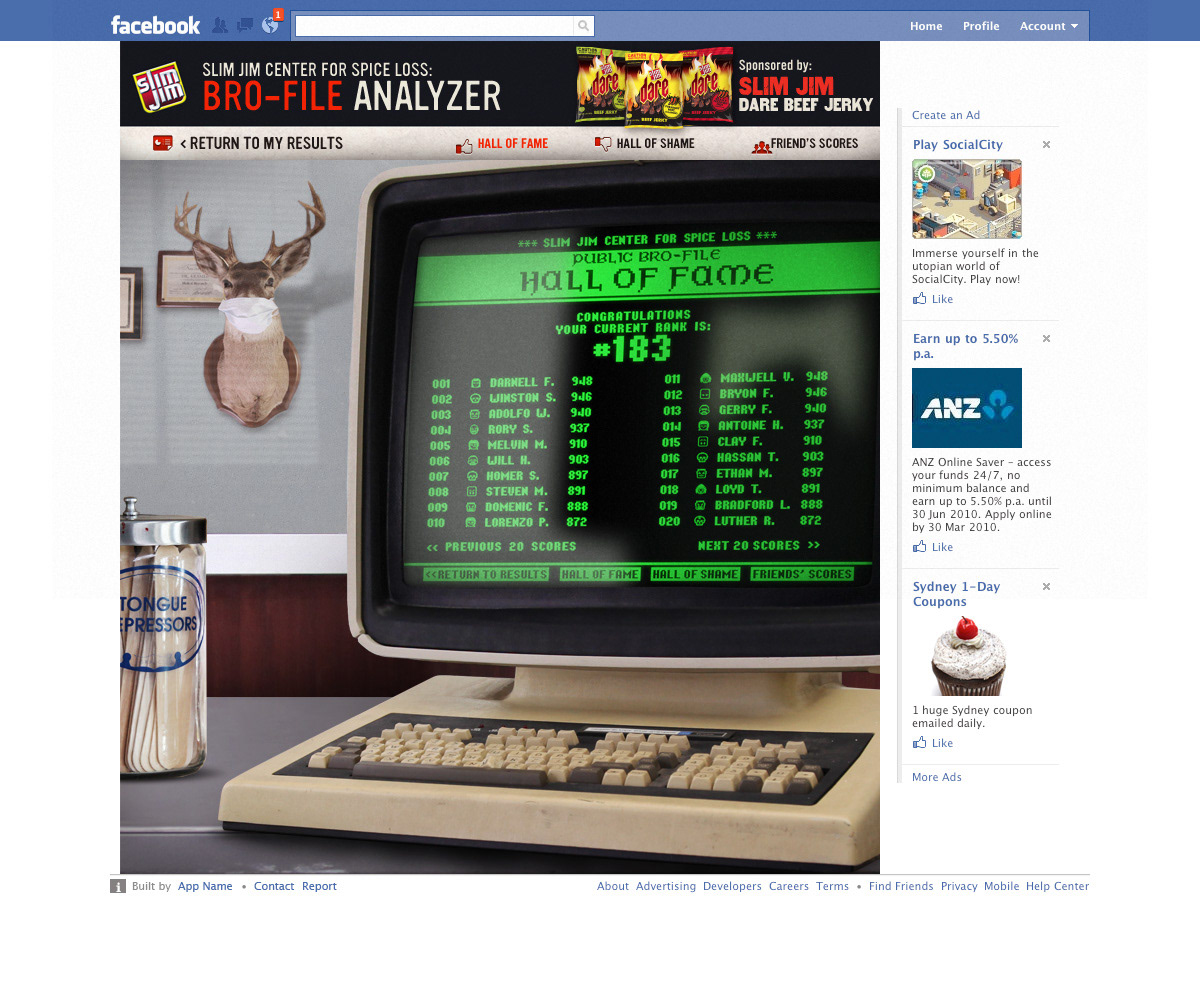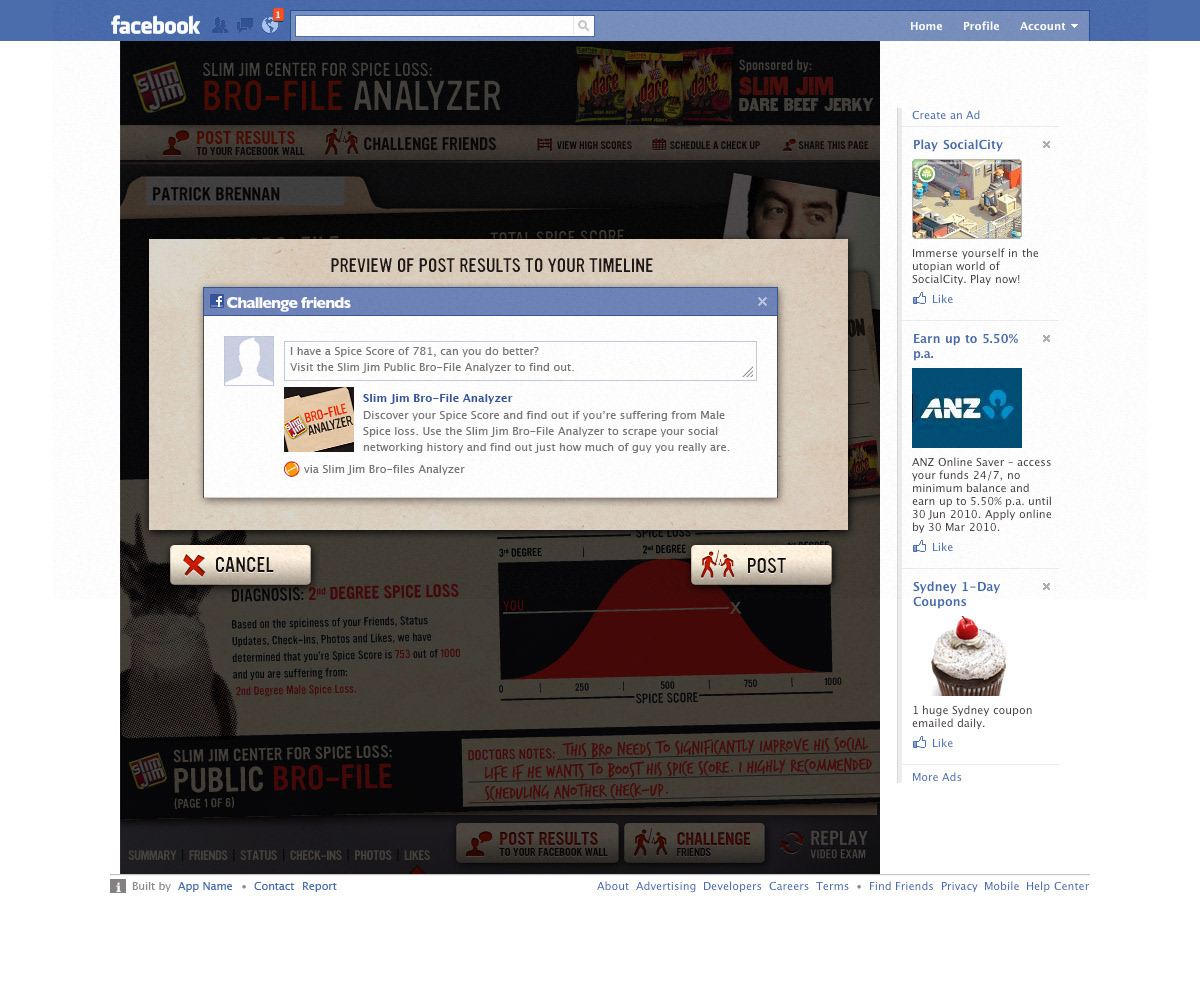 Slim Jim | Center For Spice Loss
We replaced SlimJim.com with a faux pseudo medical site dedicated to the "Male Spice Loss" condition and demonstrating the horrors associated with the aforementioned.  The site also contained the education film, a self exam, snarky sympathy cards, and a product section outlining which products best treat which symptoms.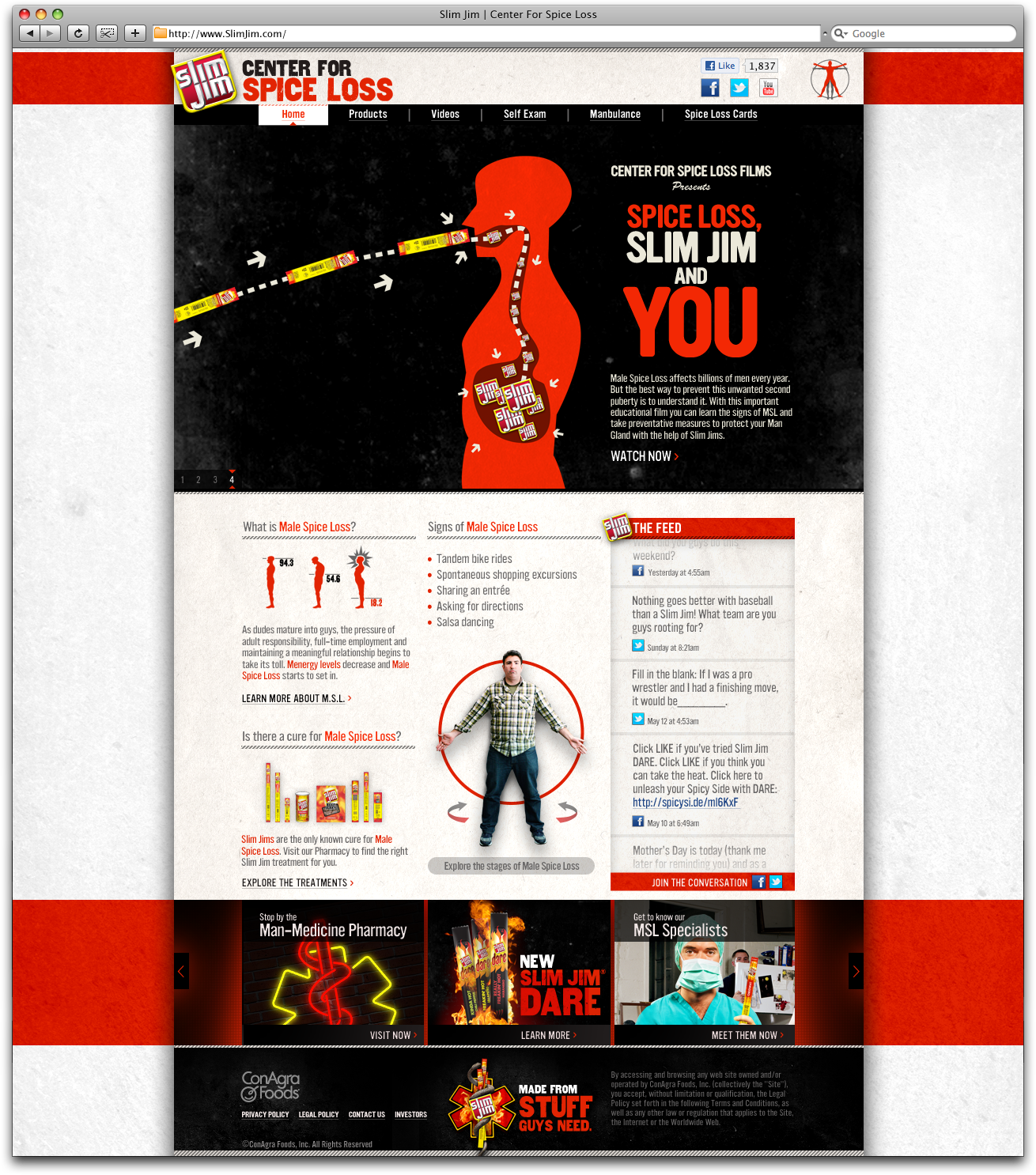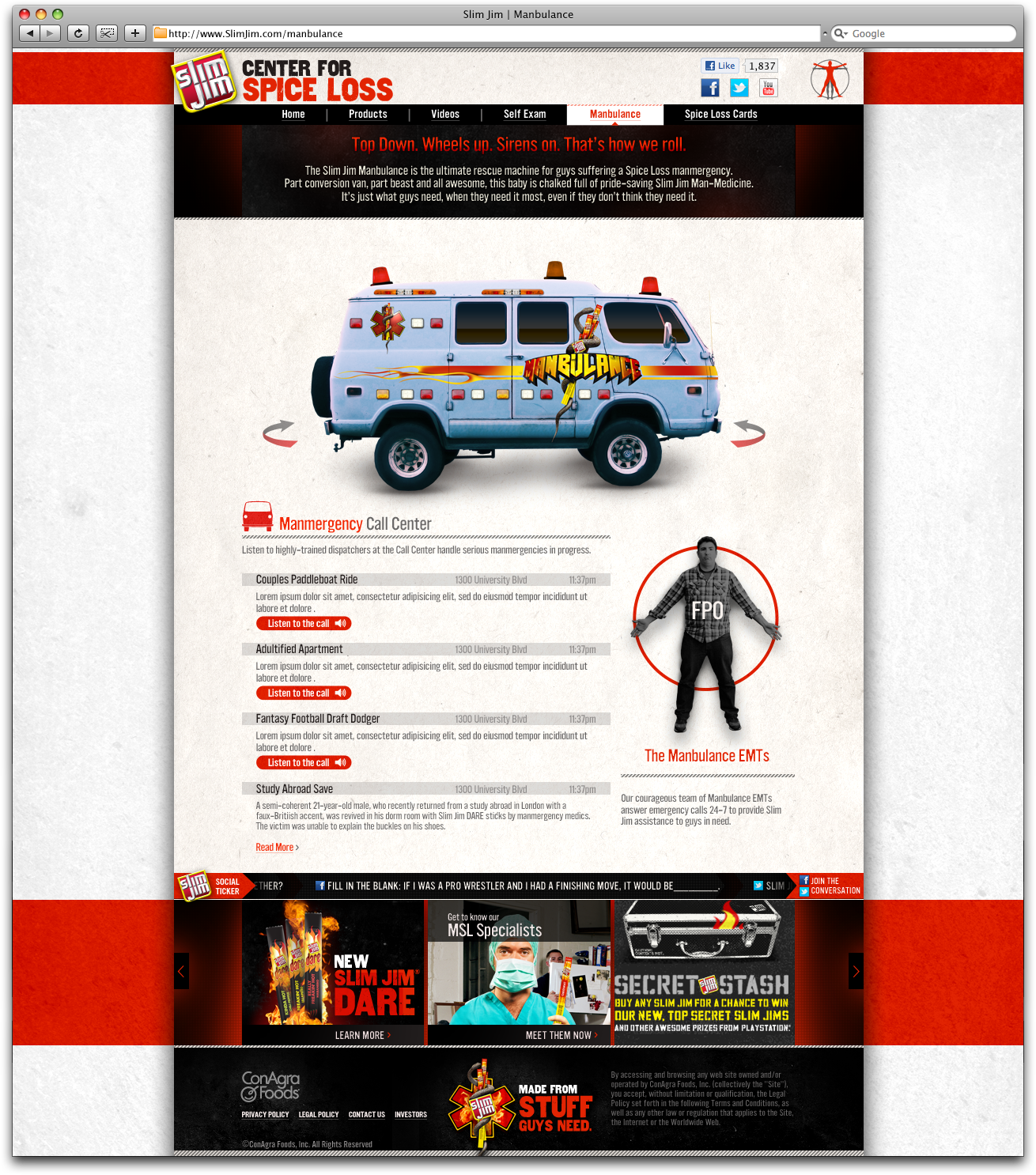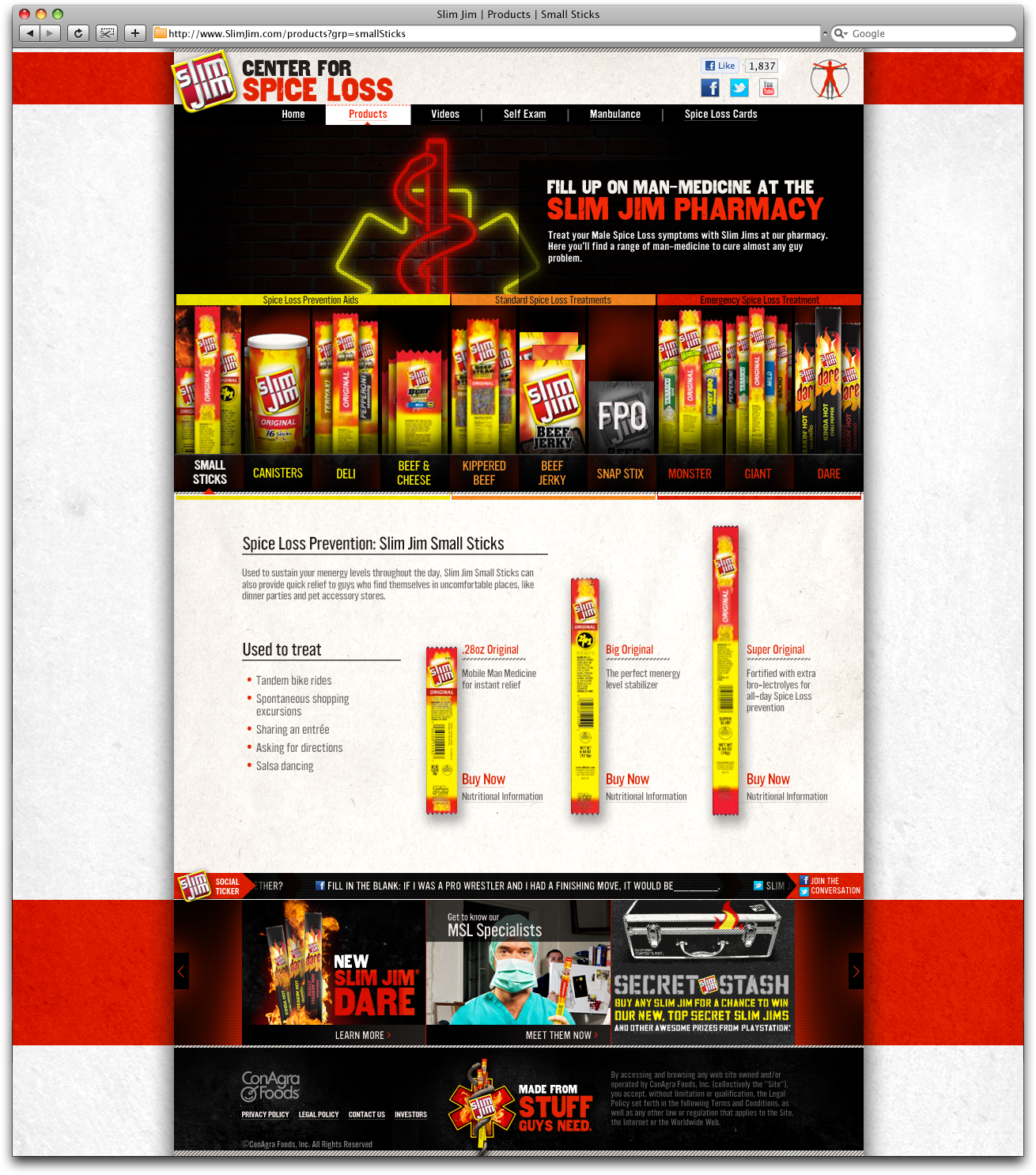 I probably would not describe my go to style as broad humor traditional campaigns for consumer packaged good, but I found the challenge really fun.  It was an opportunity to bring a level of art direction and design that is not always seen within the category, and have a lot of fun not taking any concept too seriously.