While shooting the longer anthem spot we captured a number of really moving silent moments.  These were edited down to :15.  
A large part of this campaign was based around a series of stills, captured much like the films, using real people in the middle of having a connection to their music.  Headlines were included with their best attempts to explain this feeling.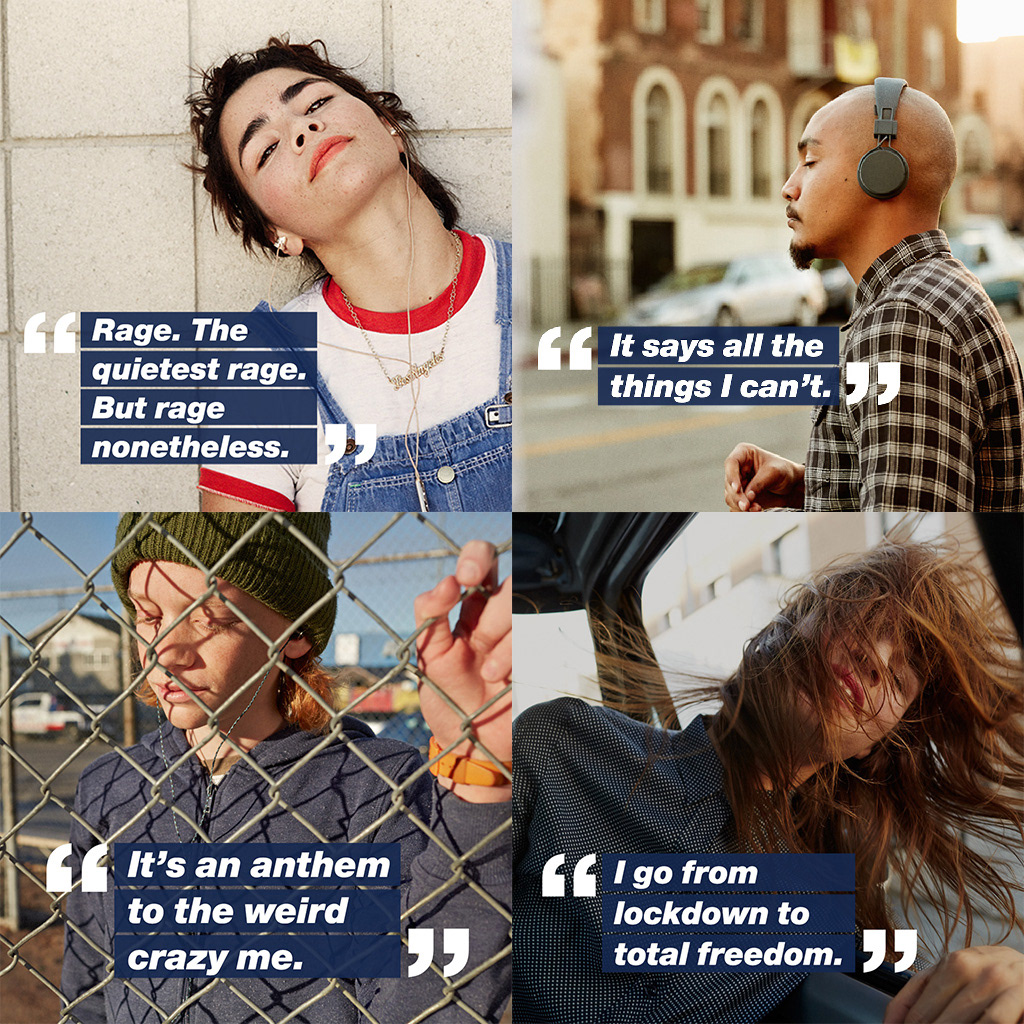 As the campaign continued we evolved it to omit the headlines, just showing the quotations, much like the simplicity of :15 silent commercials this created more of a focus on the moment.